ZENNOVE provides end-users with intelligently connected solutions to acquire, visualize, and analyze data to deliver actionable intelligence for your business, no matter how complex.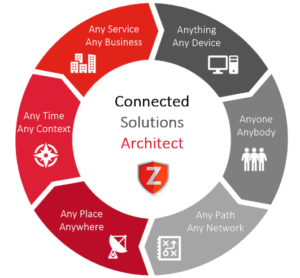 Our data analytic platform is use across all market segments to integrate, network, and optimize all major high-performance building and critical-systems attributes, including energy efficiency, durability, life-cycle performance, and occupant productivity. Use it to support operational decisions by providing fact-based data and analytics about past, present and future conditions.
We believe there is a better way to power the digital enterprise and ensure organizations can confidently scale for the future, and most importantly, we believe in a better way to analyze it all.
Mission
Our Mission at ZENNOVE is to strengthen and grow our position as a leader in Connected Solutions by delivering customers a distinct, measurable, and sustainable outcome by consistently delivering superior data analytics that impacts the way we work and live.
Vision
Our Vision is to be the preferred connected solutions architect by delighting our customers with innovative hardware, software, services and execution.
The critical success factors of the ZENNOVE vision include:
1. Being a top-ten leader in high-performance building and critical systems data management.
2. Being the preferred solution provider of data acquisition kits for legacy HVAC, emergency generator systems, and power quality systems across the United States.
3. Establishing ourselves as the leader in virtual systems integration in the United States.
4. Gaining a clear leadership position in delivering interoperable ecosystems across all market segments
Who We Are
ZENNOVE is a highly reputable company within the Internet of Things (IoT) industry sector and have established a track record of strong financial performance year over year. We continuously enhance our product offering and scalability to bring the latest advancements to markets, including those from Honeywell. All together, we are well positioned to deliver customers real choice in connected technology solutions from one trusted ecosystem partner.
The investments and innovations we have made in people, partnerships, and connected solutions give you a distinct, measurable, and sustainable choice to gain a valuable competitive advantage.
ZENNOVE is comprised of talent with years of experience, supported by a set of distinctive characteristics that set us apart from our competitors. These characteristics include:
Powered by

Honeywell

as a preferred partner for Enterprise Analytics
Expertise in managing and leveraging enterprise critical infrastructures of scale
Mission-critical Informational (IT) and Operational (OT) technology domain experience
Demonstrated proficiencies in developing and delivering strong and relevant use cases
Experience in owning, managing and monetizing an end-to-end data analytics platform
ZENNOVE leverages enterprise analytic software, data aggregators, and proven sensorization to build and deliver cost effective end-to-end connected solutions. We provide new levels of measurement and verification to deliver actionable intelligence our clients can observe through a company-wide, real-time data sharing analytics platform.
"The rise of connected devices as data producers is what really drives the value in the Internet of Things"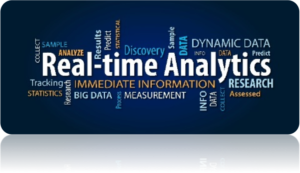 Leadership Team
ZENNOVE is your strategic partner, the team behind the connected solutions that powers your business.
Vishal Singh Ph.D., Chief Executive Officer

Vishal is the strategically focused, progressive and enterprising leader behind our groundbreaking advances in technology utilization and product offerings. He is an IoT thought leader and has been instrumental in creating transformational IoT strategies and delivering focused industry solutions. Career highlights include:
20 Years in Operations and Technology Leadership Roles
Co-Founded companies ranging from Mid-Sized Organizations to High-Growth Start-ups
Intrapreneur of Fortune 200 Companies
CTO for Midwest Datacenter Operations
CIO of Sales and Trade Marketing for Whirlpool Corporation
Vishal holds a BS in Electrical Engineering & Telecommunications, an MS in Engineering Management, an MBA from Purdue's Krannert School of Business, and a Ph.D. in Information systems engineering, specializing in IoT. His additional executive education includes certifications form Harvard Business School and the Kellogg School of Management.
James Krolikowski PE, Chief Technology Officer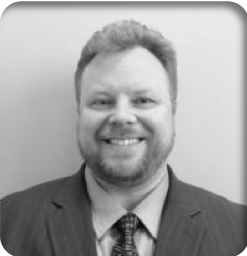 James is the transformative technical leader behind our innovative data analytics platform. He combines extensive experience in mission critical landscapes from various perspectives, including design and consulting engineering, critical facilities operations and management, and control systems design and optimization. Career highlights include:
Director of Engineering and Critical Infrastructure for Midwest Datacenter Ops.
Senior Associate Mechanical Engineer for Environmental Systems Design Inc.
Recipient of the ASHRAE Excellence in Engineering Award
Innovative thought leader in the operation, modernization and optimization of critical infrastructure HVAC and electrical systems
James received his B.S in Mechanical Engineering from Southern Illinois University at Carbondale and is a registered professional engineer in the state of Illinois.
---
The Internet of Things sits at the intersection of sensors, networks, design, business models, and a wide range of industries. A major goal of the Internet of Things is to take advantage of the insights available from the continuous collection and analysis of sensor data and respond to those insights to drive business value.
This is a pivotal time and technology will be a key enabler of success. ZENNOVE powered by Honeywell is turning disruptive change into opportunity for our customers. Our goal is to empower all with fit-for-purpose connected solutions and the confidence to say yes to whatever comes next.
Start Planning A Connected Future Today. For more information, contact us at [email protected]
ZENNOVE

– CONNECTED SOLUTIONS ARCHITECT