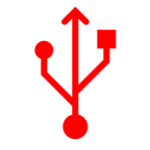 ZENNOVE is changing the face of data integration with a fresh new look. Our innovations have endless possibilities for facility monitoring, control, management and cost savings. Effectively providing all stakeholders with actionable intelligence and return on investment that makes change a willing partner.
Our Intelisphere™ data management platform lets you integrate mission-critical systems, third-party building automation and data center management data and components into one interface to maximize energy efficiency and streamline operations.
A Connected Ecosystem Solution that Grows with You
Many executives and line-of business managers are formulating their thoughts around interconnecting the various systems in their operation to get a unified view, a platform that can accommodate not only data, but allow for analytics as well. Simply put, start small and add more features as needed.
Regardless of company size, industry or application, the use of mission-critical data to capitalize on efficiency and effectiveness cannot be overstated. Modernize and maximize your operations for greater control and real-time visibility with a secured, intelligent data management platform from ZENNOVE.

Value
Explore a Better Connection with your Mission-critical Systems
Data Integrity – A major benefit of centralizing an organizations mission-critical data is integrity. If your critical systems ecosystem is to function as a unified solution, shouldn't your data? Database silos or redundant databases complicate interoperability strategies and leads to data integrity issues. Not having the right information at the right time in the right place is risky.
Interoperability – Purposely designed for interoperability of your mission-critical infrastructure. Merge mechanical and electrical systems into one platform for a holistic view of your critical systems. One centralized software platform proving data accessibility and informs all stakeholders of critical issues.
Flexibility – Merge existing 3rd party building automation and data center management data and components into one interface to maximize energy efficiency and streamline operations.
Ease of Use – A truly open platform, it connects and translates data from nearly device or system with intuitive and easy to use features. From buildings, to laboratories, to manufacturing facilities, our solution has a pedigree of over 15 years across all industries with tremendous success.
Cost Effective – Start with a simple solution of a single technology or go with a combination of scalable integration solutions, we have the right iIoT integration model to meet your needs and grow with you.
Application Benefits
Improve and Sustain Operational Performance
Keep a constant check on the mission-critical systems performance with intuitive visualization. It provides near real-time facility data to support increased operational performance and optimal efficiency. It structures data for systematic reviews, alerts, alarming and reporting to sustain operational performance.
Early Detection of Operational Problems
Monitor mission-critical systems performance and detect faults at an early stage before they lead to bigger problems. Enhanced features include dashboard analysis displays based on trending to prioritize and predict replacement or maintenance of assets such as HVAC, Emergency Generators, Battery Systems, that present highest risk of failure and lack reliability.
Reduces Risks of Problems and Downtime
Predictive maintenance enables dynamic tasking to focus on high impact activities to reduce the risk of downtime. Continuous service improvement further reduces the likelihood of downtime in future.
Sustain Energy Efficient Performance
Building and systems performance tends to drift significantly per year if not monitored closely, with estimates as high as 7% per year. With our enhanced automated fault detection built-in, we screen for these variances in the connected systems to prevent drift and ensure operations retain their energy efficiency profiles.
Clear Visibility of Mission-critical Performance and Information
We keep our clients connected to their critical systems by sharing dashboards, alerts, alarming and key performance indicators in one centralized location for all to access.
ZENNOVE provides a truly open business application framework that enables you to go well beyond energy management and into other critical areas of your enterprise for greater operational resiliency.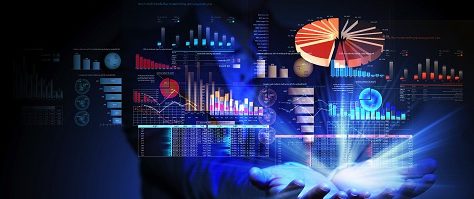 Contact us for more information or how our subject matter experts can help validate your connected vision.