Organizations with hundreds or thousands of assets need a way to monitor and manage them all in one place. What's more, they typically want to schedule maintenance, track capital projects and reduce energy use without having to install multiple software systems.
Intelisphere™ enterprise iIoT software from ZENNOVE is the unifying solution that does it for you. Critical systems data management needs a powerful operating system to analyze and visualize the vast critical information collected from your machines and deliver real-time operational intelligence.
Our enterprise iIoT software is found across multiple industries that have similar objectives to maintain:
Uptime
Business continuity
Operational efficiencies
Intelisphere™ Enterprise iIoT Software
Gain Valuable Knowledge
1. What is the current state of the assets?
2. What is my required "sustainable" level of service?
3. Which assets are critical to sustained performance?
4. What is my minimum life-cycle costs?
5. What is my best long-term funding strategy?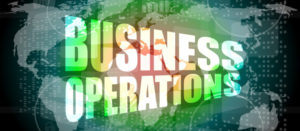 Actionable Intelligence
Operators, such as building maintenance personnel, can track real-time operations of various systems and optimize them for any particular-time of day, types of work, building occupancy and more.
Managers, such as property owners and business managers, can correlate data across entire holdings and analyze and optimize the cost of systems operations.
Manufacturers and service agencies can analyze real-time and trended data from systems to optimize them for power efficiency, performance, operational life, and more.
Legacy Modernization Initiative?
Many operations have legacy equipment that is not IP capable, but continues to play a vital role in the business for the present and immediate future. Monitoring these machines has become cost effective and brings their performance data into focus in comparison to modern devices. We have cost effective data acquisition systems that can give you the IP connection you desire. If it's worth keeping, it's worth monitoring.
Connected Solution Architecture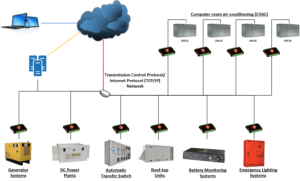 See our Focused Solution for More Information
Contact us for more information or how our subject matter experts can help validate your connected vision.